GUN #1 (Digital)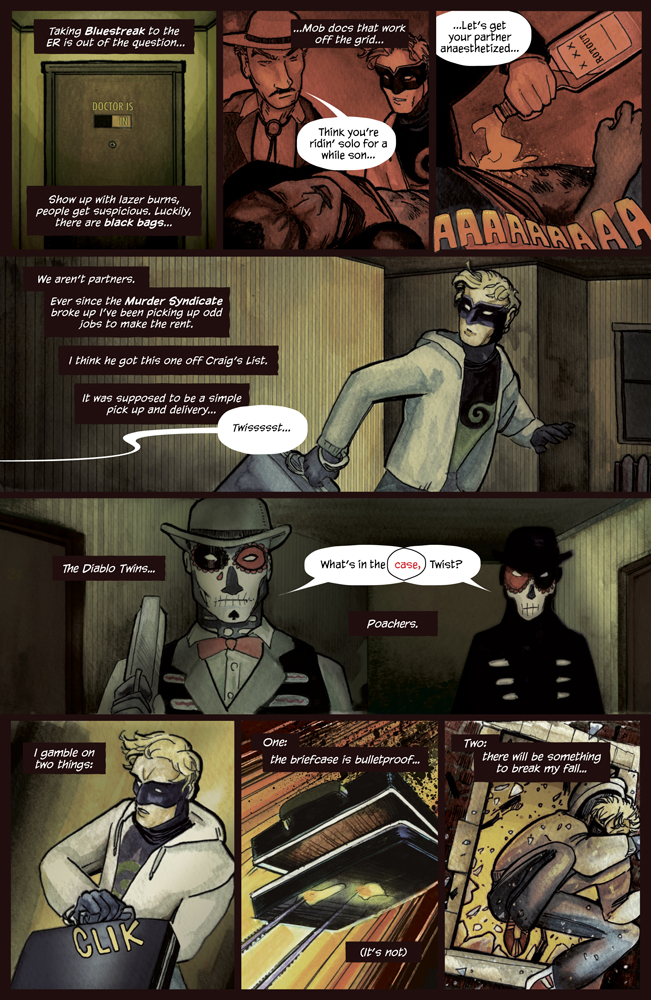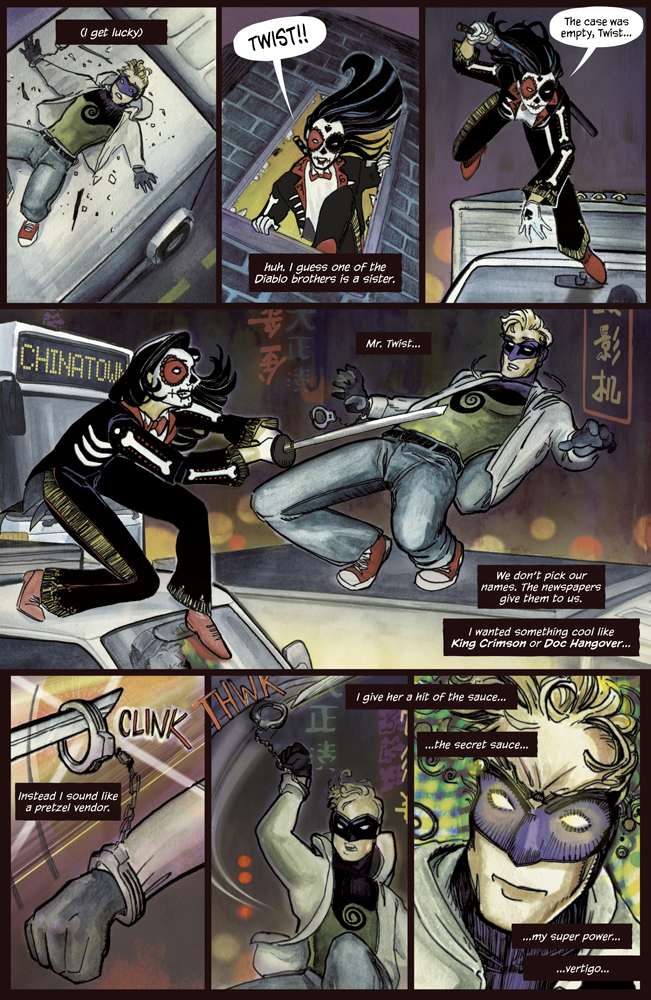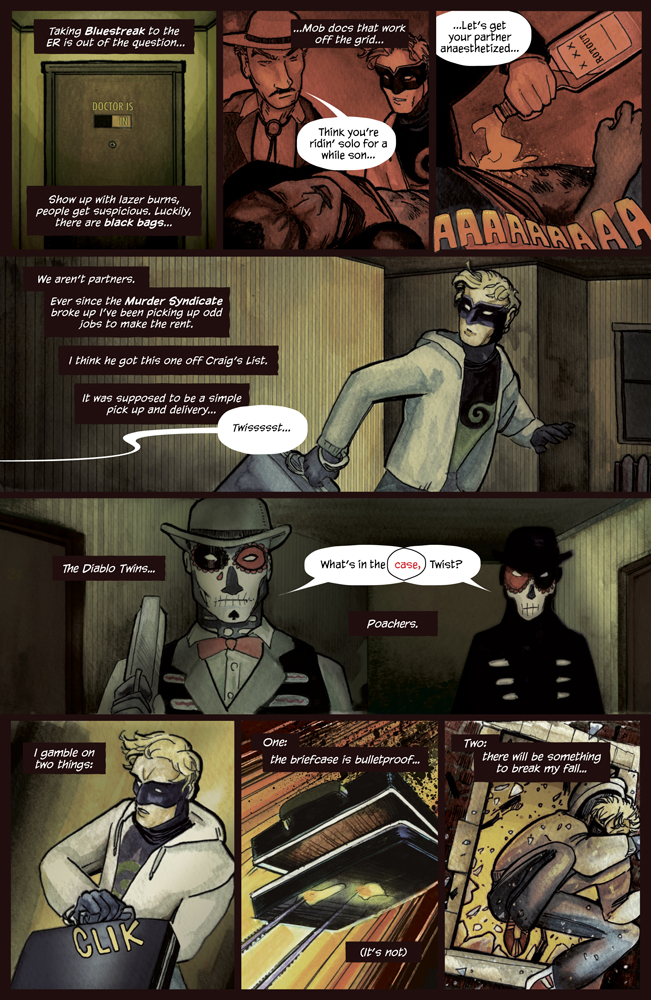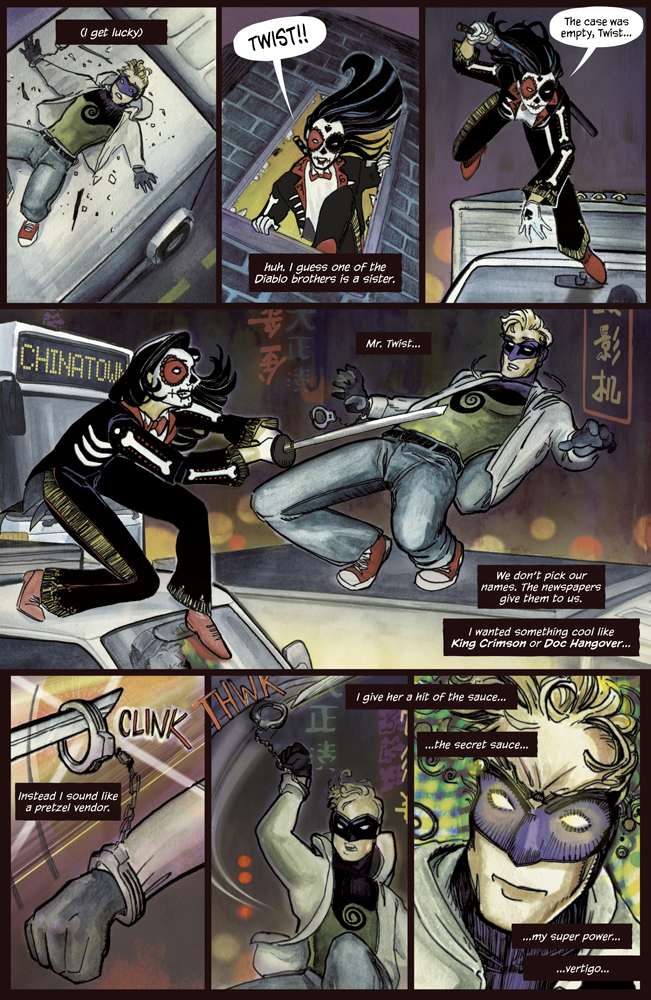 GUN #1 - "FIGHTING IS MY MONDAY"
36 Pages | No Ads | Story & Art by Jack Foster
Remember when you were a kid and you thought you were going to be a rock star? Arena shows. Champagne. Thousands of people chanting your name... your life was going to be one long limo ride. Then you wake up and you're 30 and the limo never came. It's like that only I never wanted to be a rock star... I wanted to take over the world.
From the fog-shrouded docks and back alleys where crooked deals get brokered to the greasy tenement offices of fly-by-night mob doctors, GUN explores the two-fisted, twilight world of superviolence through the eyes of small-time super crook, Trevor Werner, the sinister Mister Twist.
Trevor enters an uneasy alliance with two fellow criminal also-rans: bruised, beautiful Olive Armstrong and aging 60's super-radical, Agent Orange when the trio stumble upon the passed out body of a left-for-dead superhero. The plan is simple: ransom the hero at an underworld 'black auction' and split the take three ways. Of course, like all simple plans, it goes disastrously, murderously sideways...
Gorgeously hand painted, GUN is a rollicking mix of cock-eyed bonhomie among ne'er-do-wells. Ongoing from Reckless Eyeballs Press.
DIGITAL DOWNLOAD - This purchase includes an immediate download of the digital version of this issue in CBZ and PDF formats.